Take extra precautions to avoid serious Tennessee car accidents
From a statewide perspective, a look at a map of car accidents throughout Tennessee will tell you some of the hot spots. The Tennessee Highway Patrol dashboard reveals a concentration of fatal and injury-causing crashes in Davidson and Shelby Counties, which is not a surprise considering these are home to the two most populous cities in the state: Nashville and Memphis. You will also note serious accidents along Interstates 40, 24, and 65. Around 150 people are killed on these busy highways every year.
Fortunately, you have rights as the victim of a traffic collision no matter where it occurs. When you have solid evidence and meet the legal requirements, you may be entitled to compensation for your devastating losses. It is wise to trust a Nashville car accident attorney to ensure you recover the monetary damages allowed under Tennessee law. However, some information on the most dangerous roads and intersections in the region may help you avoid a crash.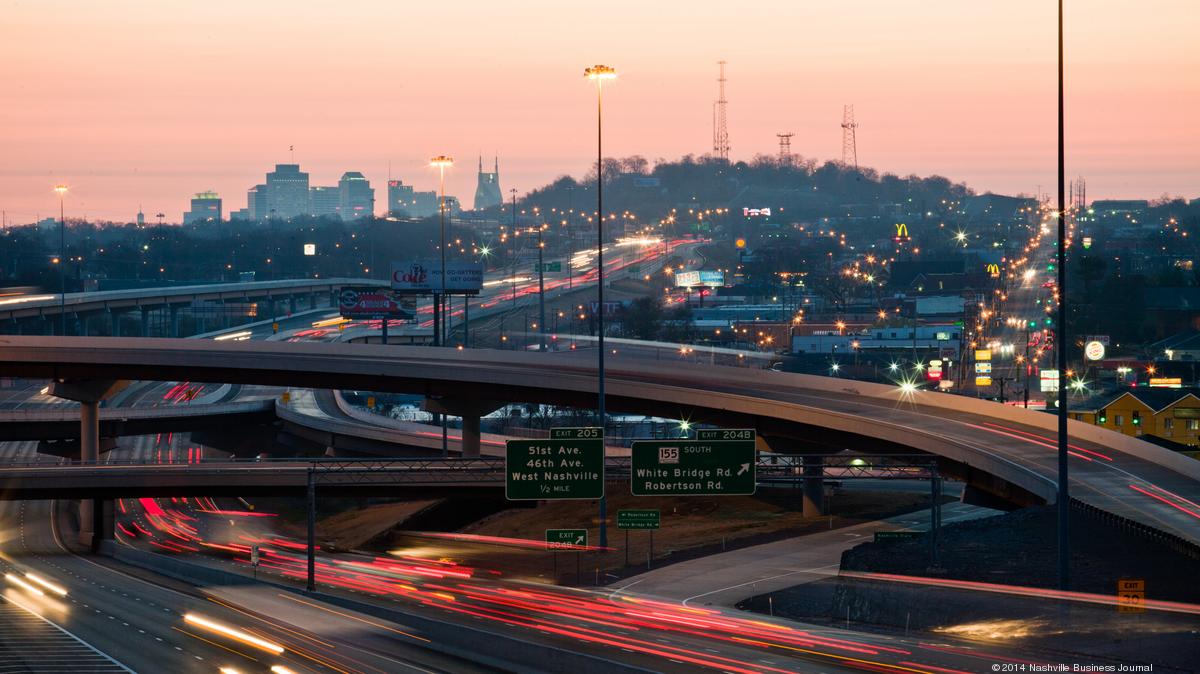 Dangerous Roads in Nashville
In total, there are more than 1,160 fatal crashes and almost 70,000 injury-causing traffic crashes in Tennessee every year. I-40, I-65, and I-24 all travel through Downtown Nashville, so the risks that exist throughout the state also have local impacts. Plus, there are some routes in this region that require high-level vigilance, such as:
US Route 41/Main Street, primarily due to heavy traffic during rush hour;
The intersection of Rosa L. Parks Boulevard and Broadway can be risky because of multiple lanes, turn lanes, and parking lanes;
US Route 70/1st Avenue South and Korean Veterans Boulevard are extremely busy during events at the Ascend Amphitheater; and,
Demonbreun Street, which passes between Music City Centers and Bridgestone Arena, and is lined with numerous hotels, restaurants, and nightlife. Not only is traffic heavy, but those visiting from out of town may not know the area well.
Damages for Victims of Tennessee Traffic Crashes
Compensation in an auto collision aims to make the victim whole after suffering losses due to injuries or the death of a loved one. You will need to prove that the accident happened because the other motorist failed to exercise reasonable care when driving. With solid evidence of negligence, it is possible to recover:
Economic Damages: These are the losses that are tangible and ascertainable, such as medical costs for treatment and lost wages if you were out of work during your recovery.
Noneconomic Damages: Some losses are subjective and personal to the victim, but there are implications for your quality of life. Noneconomic damages include pain and suffering, emotional distress, and scarring and disfigurement.
Get Legal Help from a Skilled Nashville Car Accidents Lawyer
You can take extra precautions to avoid collisions around the most dangerous roads and intersections, but auto accidents are still a common threat. For more information about how to recover monetary damages, please contact Bednarz Law. You can schedule a free consultation with a Tennessee car accident attorney by calling 615-256-0100 or going online.